"Inspiring customers with thoughtful, heartwarming gifts"
See us at Top Drawer Olympia 16-18th January 2022 stand Q70
Our Twenty Minute Candles aim to put undistracted, quality, restorative time back into your life. Our days are beautiful but busy and this tool helps you bring your best self into each day through twenty minutes of daily, mental renewal.
Each handmade candle is designed to guide you through twenty minutes of daily, quality time – without having a phone or clock nearby to disrupt you.
Whether it's recharging, relaxing, reading, writing entries in your diary or undistracted time with someone – you'll find many ways to use our Twenty Minute Candles.
Our hope is that each set of Twenty Minute Candles will encourage you to experience restorative, quality time. When restored, you will be able to give back so much more to the world.
Advent Candles
Count you way to Christmas and enjoy the magic of Advent and the season with these hour long pure beeswax candles.
Contemplate your festive plans, make a list for Santa, or simply relax with a glass of sherry, mince pie and enjoy the candlelight.
Twenty-four one hour pure beeswax candles and a star-shaped ceramic candle holder to help you celebrate the season.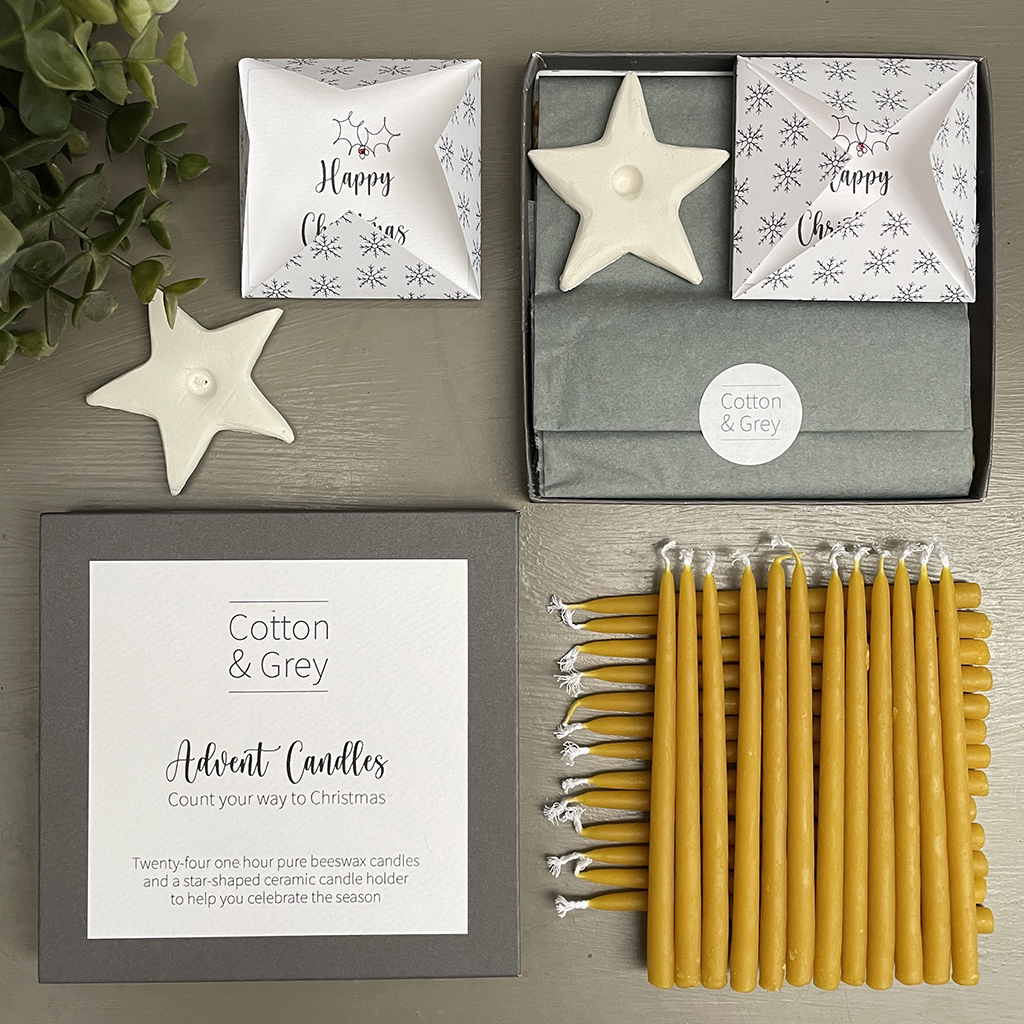 Take time out this Christmas
Surrender into a state of presence
Light a candle and take spiritual communication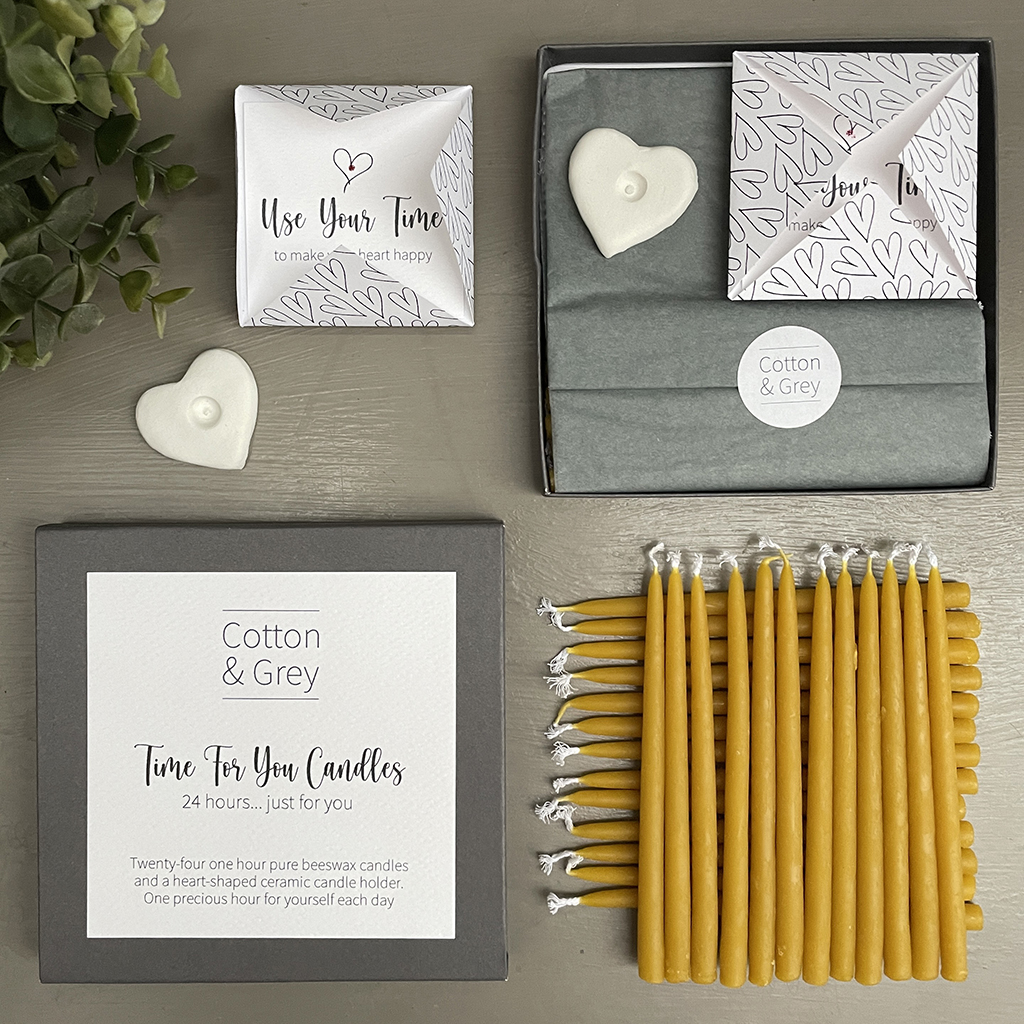 Time For You Candles
Set aside an hour each day just for you and allow yourself to switch off from the world.
Twenty four individual hours of precious time dedicated to yourself, or shared with loved ones, to create special moments.
Twenty-four one hour pure beeswax candles and a heart-shaped ceramic candle holder. One precious hour for yourself each day.
Light a candle… and soak in a million bubbles
Watch the flame and dream…

Cotton & Grey
37 Rivers Street
BATH
BA1 2QA