Allowing yourself just twenty minutes of undistracted, restorative, relaxation time in to your busy day will help you recharge – restoring your mental wellbeing and helping you be your best self.
We're next exhibiting at…
time for… a brand new range of hour long candles
A new 'time for' range
Enjoy one precious hour each day with our new 'time for' candle sets. They include ten one hour pure beeswax candles, a star shaped ceramic holder and a pop-up 'Time is Precious' card – the perfect gift!
Use this special time for yourself or share it with loved ones to capture magical moments in the warm glow of candlelight.
Just to say… a little gift for every occasion
Surrender into a state of presence
Light a candle and take spiritual communication
Light a candle… and soak in a thousand bubbles
Out of lockdown comes calm…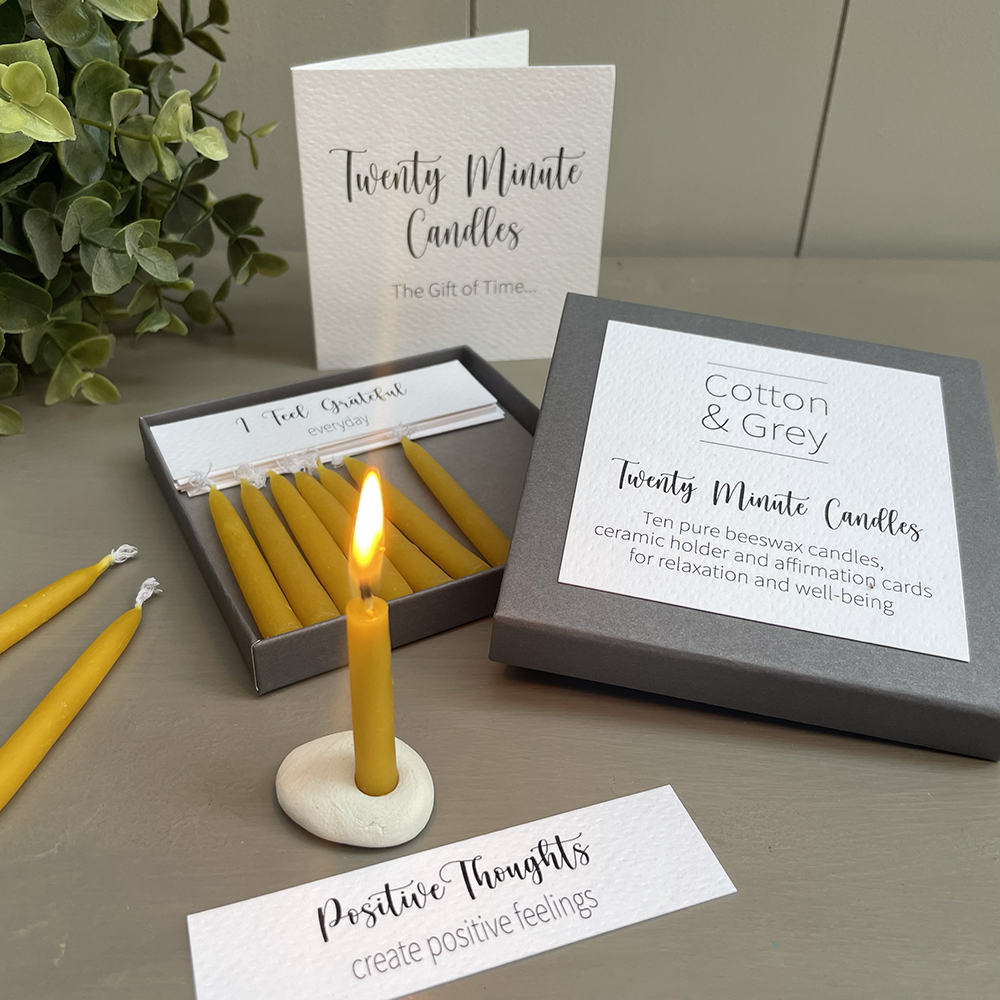 About Us
Our Twenty Minute Candles came about when we put together a small box of beeswax candles and handwritten affirmation cards for a close friend who was struggling in lockdown to help her relax and restore her well-being… and she loved them!
Six months on and we find ourselves proud Finalists in this years Gift of the Year…